Bookmark, pin, share or shop cute fun Halloween house party decor from Zazzle here! Choose from fun posters, cozy pillows, cute doormats, window clings, tapestries, yard signs & more. For the complete selection, visit the Zazzle Halloween party supple page here.
Check the "Now On Sale In The Zazzle Marketplace" box below to see if the items featured below are on sale today. Join my announce only group or follow me on Instagram to be notified when Zazzle offers are updated.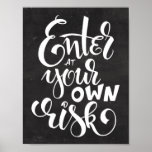 Enter At Your Own Risk Script Chalkboard Halloween PosterShop Now!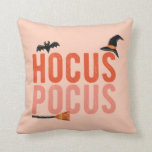 Hocus Pocus Halloween Throw PillowShop Now!
Skeleton Welcome to Our Crypt Personalized DoormatShop Now!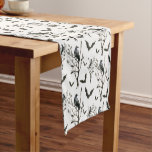 Halloween Crows Bats Black and White Watercolor Short Table RunnerShop Now!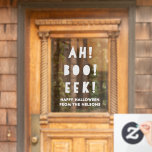 Fun Ah Boo Eek Happy Halloween White Custom Window ClingShop Now!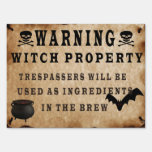 Warning Witch Property Yard SignShop Now!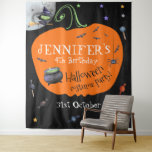 Lovely Watercolor Halloween Kids Photo BackdropShop Now!
Happy Halloween Orange Black and Gray Patterned Bunting FlagsShop Now!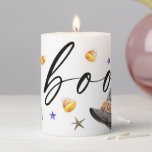 Boo Halloween Watercolor Pillar CandleShop Now!
More Halloween Goodies From Zazzle
For more Halloween gifts, check out the Zazzle Halloween gift guide page here.
NOVA Black Floral Skull Halloween Mama Coffee MugShop Now!
The Boo Crew Halloween Black Orange Family Name Tote BagShop Now!
Mama Boo Orange Black Halloween Family Matching T-ShirtShop Now!
Retro colors Cute Boo Ghost My First Halloween Baby BodysuitShop Now!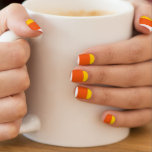 Halloween Beauty Trick Minx Nail ArtShop Now!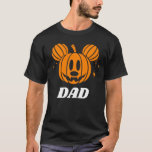 Halloween Mickey Jack-o'-lantern Dad T-ShirtShop Now!
Halloween Goodies From My Zazzle Shop
To see the complete selection of Halloween cards and gifts available in my Zazzle shop, click here.
Cute Blue Moon Halloween Magic PostcardShop Now!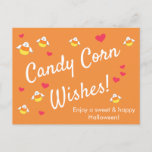 Candy Corn Wishes Halloween PostcardShop Now!
Black Cat Paws Up Halloween Throw PillowShop Now!
NOW ON SALE IN THE ZAZZLE MARKETPLACE!

Shop personalized wedding, birthday, baby shower, t-shirts, business supplies, one-of-a-kind finds, holiday, officially licensed brands & other gifts! Thru tonight 11/28, use code CYBERMON2022 to:

🌲 Save up to 50% on holiday cards, stickers, labels, calendars, posters and other Cyber Monday Deals.
🌲 Check out the Deal Of The Day – 50% of mugs!
🌲 Take 25% of everything else.
🌲 Get FREE SHIPPING and EXCLUSIVE OFFERS when you use Zazzle Plus.
🌲 Get extended returns thru 2023!

Offers good thru tonight 11/28/2022 and 11/27/2022at @ 11:59:59 PM PT.  Terms and exclusions apply. Check Zazzle Offers link on my Shop Latest Zazzle Offers page for more details.

Shop Mugs | Shop Early Black Friday Deals | Shop Holiday Cards

Shop Christmas | Use Holiday Card Makers | Shop Gift Guides | Buy E-Gift Cards

*** SUPPORT ARTISTS & TAKE AT LEAST 15% OFF EVERYDAY! ***

Zazzle Offers | Zazzle Returns | Zazzle Plus | Zazzle Refer A Friend | Zazzle Student Discount