Bookmark, pin, share or shop cute and fun personalized birthday card ideas from Zazzle here! Choose from cute cards for friends, funny cards for dad, photo cards for mom and more. Milestone birthday cards also available. To see the complete selection of personalized birthday cards available at Zazzle, visit their birthday card gift guide here. To check our fun birthday gifts, check out the Zazzle gift guide here.
All cards come in multiple sizes and paper types, and are sold by the card or in quantities of two or more. Check each individual card for further personalization options.
Check the "Now On Sale In The Zazzle Marketplace" box below to see if the items featured below are on sale today. Join my announce only group or follow me on Instagram to be notified when Zazzle offers are updated.
Happy Birthday Party Animals CardShop Now!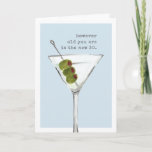 The New 30 | Funny Birthday Greeting CardShop Now!
Sarcastic Birthday CardShop Now!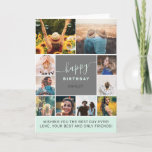 Modern simple birthday teal 10 photo collage grid cardShop Now!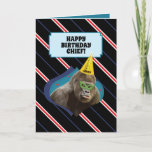 Funny Old Man Birthday Card With GorillaShop Now!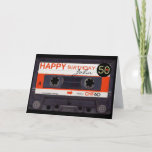 Retro Audiotape S 50th birthday recto-verso Name C CardShop Now!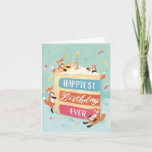 Red Fox Birthday Cake Birthday Greeting CardShop Now!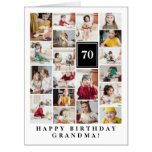 Black Photo Collage Happy Birthday Grandma Big CardShop Now!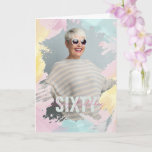 Watercolor Paint Stroke Birthday Frame | Photo CardShop Now!
More Birthday Cards
If you appreciate cute and fun with a little bit of quirky mixed in, you might appreciate these birthday cards from my Zazzle shop. To see the complete selection, visit my shop here.
Happy Birthday From The Chickens PostcardShop Now!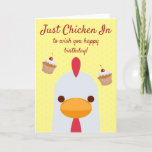 Just Chicken In Funny Personalized Birthday CardShop Now!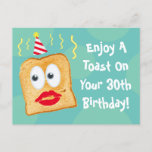 Funny Enjoy A Toast Personalized 30th Birthday PostcardShop Now!
NOW ON SALE IN THE ZAZZLE MARKETPLACE!

Shop personalized wedding, birthday, baby shower, t-shirts, business supplies, one-of-a-kind finds, holiday, officially licensed brands & other gifts! Thru tonight 11/28, use code CYBERMON2022 to:

🌲 Save up to 50% on holiday cards, stickers, labels, calendars, posters and other Cyber Monday Deals.
🌲 Check out the Deal Of The Day – 50% of mugs!
🌲 Take 25% of everything else.
🌲 Get FREE SHIPPING and EXCLUSIVE OFFERS when you use Zazzle Plus.
🌲 Get extended returns thru 2023!

Offers good thru tonight 11/28/2022 and 11/27/2022at @ 11:59:59 PM PT.  Terms and exclusions apply. Check Zazzle Offers link on my Shop Latest Zazzle Offers page for more details.

Shop Mugs | Shop Early Black Friday Deals | Shop Holiday Cards

Shop Christmas | Use Holiday Card Makers | Shop Gift Guides | Buy E-Gift Cards

*** SUPPORT ARTISTS & TAKE AT LEAST 15% OFF EVERYDAY! ***

Zazzle Offers | Zazzle Returns | Zazzle Plus | Zazzle Refer A Friend | Zazzle Student Discount