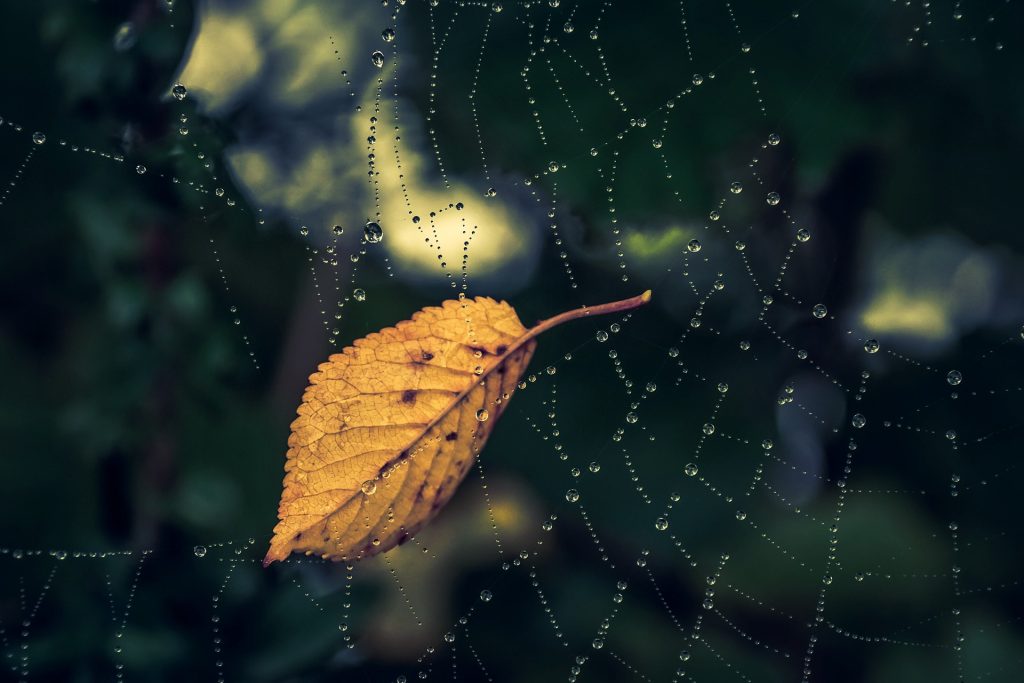 Watch The Video Read Aloud Here
This week fromaparrottsnest – Wednesday was a birthday day (for Paul) and mercury retrograde found us and has been kicking our butts pretty good all week. Yesterday, and the day before too, we spent the better part of the morning engaged in the small but important task of trying to rope and wrangle delivered but undelivered food orders. It was no easy task, but we eventually got it done. Yay team Merrell!
A couple of spiders have also come to visit. One was a daddy long legs, and the other was (gulp!) a big and rather juicy looking black widow. The daddy long legs was the most friendly spider, stayed the longest and even did what looked like a little dance. But the black widow just wasn't up for my company. I made my best effort to implement what I've learned on the Instagram spooder (a cute name for spider) pages, and be friendly, but the black widow felt most comfortable shriveling in my presence – so I bid it adieu and left it alone. Thank God we met and parted ways out in the hallway of our apartment and not inside our house! 😱
More progress is also happening with the healing of my cerebral palsy. I've been working on it steadily for the last two years. I feel very reluctant to talk about it because everything that is happening is happening on the inside of my body, and the progress is sooooooooo very slow. But this week, I've noticed some pretty significant changes in my torso and right hand. Both sides of my torso are beginning to feel like they're connected and beginning to work together, and my middle fingers on my right hand can now spread out without crossing each other. And, my insides feel as though they're beginning to toughen up and become less sensitive to touch. But , the most important part – I'm feeling better and smiling on my insides a lot more than I used to. Yay!
In Other News…
🌸 Howie The Crab made it through what we thought would be her last molt! If you'd like to see it, you can find it on just about any of the social media sharing sites her and her mom Laura hang out on, or watch it via Youtube here. It's a total cool science lesson moment for sure. PS: the video is extremely emotional, so you may need a tissue or two if you watch.
🌸 A Hollywood strip club called Star Garden is now the first unionized strip club in the nation, and Disney visual effects workers have filed to have the first union election ever in their history. Also, president Biden has requested that the US Labor Department expand overtime pay for millions of workers. Hopefully this all means exciting times and more empowerment and security for American workers in the not too distant future. Our country definitely needs that. 🤞
🌸 Bob Barker said goodbye to us and Guns N Roses has a new song out called Perhaps. Found out yesterday that there's a place called The Bob Barker Marionette Museum. Cool to know that he had a fascination with muppets and puppets just like I do. We also had a love for elephants and other animals in common. AND The Price Is Right debuted the same month of the same year that I was born – so I feel kind of a kindred with Bob because of those things.
BONUS: Fortune says, "ChatGPT creator OpenAI is reportedly earning $80 million a month…" Fortune also went on to say that Chat GPT reached 100 million users faster than other popular internet sensations like Instagram and Tik Tok. Pretty cool ay? 😲 😲 😲 The thing I think that's so cool about Chat GPT is the universalness of it. It can be of positive help to just about everyone, not just a certain targeted audience. And I think finding ways to positively help as many people as possible is the future now.
Lastly…
Since the coming of fall has been on my mind this week, I made some cute fall themed cards and notepads for my Zazzle shop. I also found out that after ten years of working as a creator on that platform, things I have made are beginning to land at the end of the first row on the first page of the search results. Knowing this makes me feel as though I've acquired a new superman type skill that has taken years to master. Yay me! 🤗
Cute Black Cats Fall Leaves Thinking Of You PostcardShop Now!
Cute Black Cats Fall Leaves Thinking Of You CardShop Now!
Sweet Fall Leaves Your Name Little Reminder Post-it NotesShop Now!
Quote Of The Week
The quote of the week comes from a recent realization I have with regard to having inadvertently (and unconsciously) taken on too many of the wrong things
"Just because you can do it, doesn't mean you should do it."
Enjoy a sweet week! Until next time! Thank you for stopping by and thank you for reading! 👍🥰👍
Juliet
About This Newsletter | Send Coffee Or Snacks ($5 Paypal) | Read More Newsletters

Likes and shares are very much appreciated. Please send your comments by clicking the lil envelope on my LinkTree page here or leaving a comment under the video edition of this letter.

**** THANKS FOR READING! ****